I thought you might like to see the professional shots done by
Gordon King
of the little black dress for the kitchen.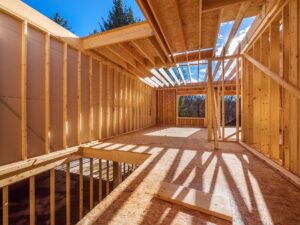 And we are up to our old tricks, working on another kitchen. Actually, we have three this spring already on the table as well as a couple of other interesting projects. This first one we have pulled apart, rewired and did the new plumbing, leveled out the ceiling and floors and are getting ready to add the custom cabinets we are making in the shop and going to hand paint out. On the home front, my socks are finally sorted out which almost took longer than the renovations did… and I am nicely settled. I will put some more photos of it online soon. My real estate agent came by and could hardly believe it was the same house. She kept saying, "it's so pretty." That's the beauty that was uncovered in the renovations cause in the sixties when this house was built we built really well. The house has really solid bones, not a crack in the foundation even though it's cement block and pooh poohed these days my mason Chris says it's the best way to go when it's done right. Now that I have added the eaves trough to direct the water away it's bone dry, though we had to rebuild the soffit and fascia to straighten it out in order to add it, it's the best investment in any home. I am looking forward to finishing the basement and creating another cool space there. I've researched it and learned that I need to seal things with latex urethane before I close it in with vapor barrier and drywall and it will be comfortable and healthy since there is no moisture seeping in. That is always my fear in finishing a basement, it's essential to let the foundation cure properly and make sure the water is shedding away from it and then it can be an awesome bonus space. I plan on turning this one into a
secondary dwelling unit
as we are allowed to do with any house in the city except for a row or town house, and it can be a great source of additional income. But I intend to do it in a way that it can also work as just extra finished space of the existing house. When Susan, my realtor, was here we got to talking about how the condo market is doing so well and I realized that it's largely because there aren't very many really well designed spaces that are affordable and the condos appear to be well designed at least they usually have style even though they have so many weird inefficient details in order to get them to all fit into the building together… It's overwhelming though to look at our existing housing stock and find a place that has potential to be renovated into something really comfortable. Even me with all my experience of doing this for well over a decade felt a little overwhelmed going into it and would have happily bought something move in ready if it was on the market. But I am glad it wasn't cause this was much more fun!